Fabulous Appetizer: Pancetta-Wrapped Cauliflower Bites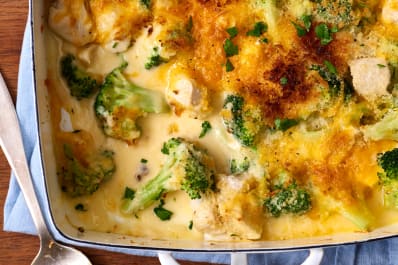 I just saw this appetizer at food blog The Meaning of Pie, and my mouth started watering. What a smart way to make a vegetable into a crowd-pleasing, addictive appetizer. I don't think these would last long, at one of my parties.
This is a simple recipe that could also, quite frankly, serve as a dinner dish. Kelly wrapped slices of pancetta around sage leaves and cauliflower chunks, and then roasted everything in a hot oven for about 25 minutes. The result is little nuggets of tender, juicy cauliflower infused with the flavors of sage and pork. Yum yum!
This would be such a simple dish for a party, and a lovely yet addictively-delicious way to add some more vegetables to a party.
• Get the recipe: Pancetta and Sage Cauliflower at The Meaning of Pie
Related: Absolutely Brilliant Idea: Roast Grocery Vegetable Platters
(Image: Kelly of The Meaning of Pie)