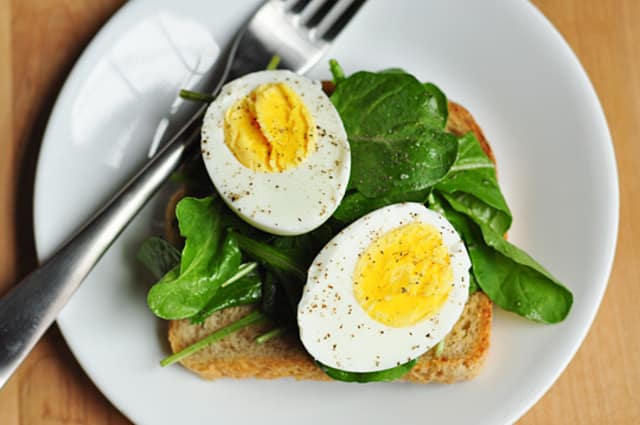 Hard-boiling eggs is one of first kitchen skills many of us learn, although it often seems like each of us learns it a little bit differently! Here's our favorite method for hard-boiling eggs, whether it's just one egg for lunch or a dozen for a picnic. What's your method?
How To Hard-Boil an Egg
What You Need
Ingredients
Equipment

Saucepan with a lid

Bowl of cold water and ice
Instructions
Gently place all the eggs you intend to cook inside the saucepan.

Fill the pan with cool tap water, enough to cover the eggs by an inch or two.

Place the pan on high heat and bring the water to a boil

Once boiling, turn off the heat and cover the pan with the lid. Let the eggs sit in the hot water for 10 minutes.

Drain the eggs and place them in the bowl of ice water for a minute or so to cool.

Peel and eat immediately or refrigerate the eggs in their shells for up to a week.
Recipe Notes
If you'll be using the eggs right away, crack the shells gently before putting them in the ice bath. This will help them peel more easily.
(Image: Emma Christensen)